"Welcome,"

says Fred, the geiswood.com "answering machine."

If Fred did not answer the door when you arrived, you can listen to his "Oh, so sad?" MP3 recording here.
Or hear a follow-up "thanks!" message Fred sent to Penny.

Or hear him recite a few lines of Shakespeare, badly, in service of Optimist Theater in Milwaukee.
---
Reload to see different combinations, in different sizes. They are not links. And it is not working as it had elsewhere; I cannot seem to dictate the grid size & number on this server. That is all.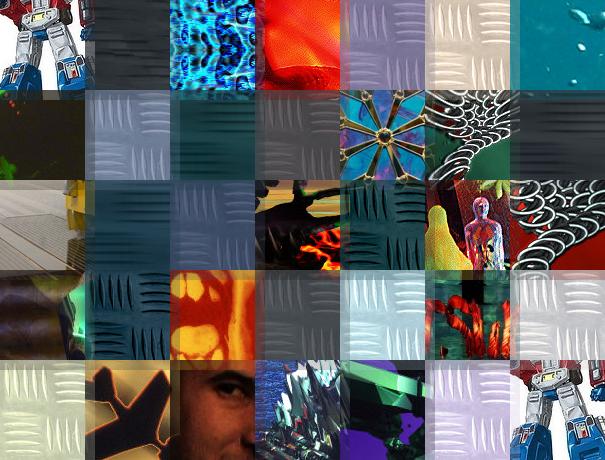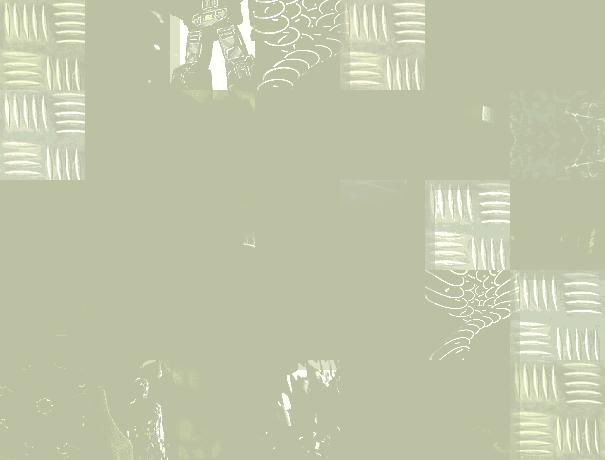 2x3, no th or tw. overlap=0
Thanks for visiting. (Fred would say "Thanks" too, if he was a real person.)
Sandy Wood, March 2003
Credit for the image-generating php script to chimpen.
---